The Cooke-Trench Families & The Millicent Estate
THE TRENCH FAMILY
Excerpts from Memoir of the Trench Family by Thomas R F Cooke-Trench 1897 Millicent Sallins Co. Kildare privately printed.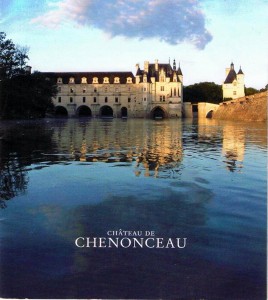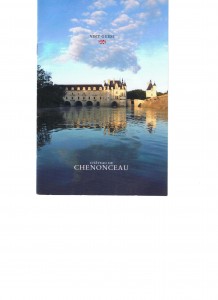 in the Loire Valley in France
This is the Chateau at Chenonceau in the Loire Valley in France where Cartherine De Medici lived out her years.
Cartherine De Medici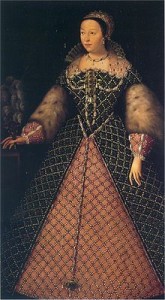 this is a Wax Effigy of Catherine De Medici which is part of a Wax Museum display in the chateau. Photograph taken October 2012
On the 24th August St. Bartholomew's Day 1572, in Le Rochelle France, a massacre took place whereby Catherine dei Medici and her weak son Charles IX, sought, by an act of treachery to exterminate the Huguenots.
Many families emigrated and those who survived took refuge in Ireland and England in 1575. Amongst these was Frederic de la Tranche, whom three years later we find settled in Northumberland England. (This according to the Trench family has not been proven that they came from Le Rochelle).
In 1576 Frederic de la Tranche married Margaret daughter of William Sutton Es, He died in 1580 leaving three sons Thomas, James and Adam. And one daughter Magdalene who died unmarried,
It seems likely that before his death he moved across to Scotland.
Archbishop of Dublin Cheveneaux Trench 

Archbishop of Dublin Cheveneaux Trench C 1850's at the time of the Disestablishment of the Church of Ireland and was an uncle of Thomas Cooke Trench of Millicent.
Thomas Trenche M.A 1599 married in 1610 Catherine daughter of Richard Brooke of London (Merchant). They had one son Frederick & two daughters Margaret & Magdalene, both of whom died unmarried. James Trenche Rev married in 1605 Margaret daughter of Viscount Montgomery of the Great Ards Co. Down Northern Ireland (extinct 1757).
In 1616 he was presented as the Rector of Clongell in the Diocese of Co. Meath, and is buried in the Clongell Cemetery.
He purchased lands in Co. Cavan. He died 1631.
They had seven children with 6 preceding him. Only Ann survived, she married her cousin Frederick and died 1664.
His third son Adam settled in Scotland, where some of his descendants were living in 1748, some had moved to London and were trading as merchants.
One such grandson Thomas was buried in Hackney in 1699.
James Trench the second son was the first to settle in Ireland.
Frederick the only nephew of James married Anne Trench his cousin in 1631, purchased additional lands in Co Cavan, at Garbally and at the Castle he settled with a considerable estate in Co. Galway.
This estate was confirmed to him by Charles II He died in 1669 and is buries along with his wife Anne in the vault in Ballinasloe
He left three sons.
Frederick born 1633 his successor John entered holy orders became Dean of Raphoe January 1695.
Married Anne daughter of Richard Warburton Garryhinch, and from them the Trenches of Woodlawn and Barons Ashtown of Moate are descended.
William born 1642 was appointed in 1692 Agent and Solicitor to the Governors of the Revenue in Ireland.
In 1713-14 a grant was made to him by the Queen's Letters Patent for the purpose of building a lighthouse on the rock of Skerries off Holyhead Wales.
He had one son Robert by his wife Ruth, who died without issue and one daughter Anne who married Rev Sutton Morgan.
Frederick born in 1633 succeeded his father in Garbally and enlarged the estate in 1678, purchasing lands in Derryvoilan, Caltralecagh, Kilcloony, Liscapple also property in Counties Galway, Mayo, Roscommon & Co Westmeath.
At the time of the battle of Aughrim he gave his house as a hospital to King William's army. He and his brother the Rev John Trench Dean of Raphoe gave guidance to the Prince's troops during the battle.
In 1698 he was appointed one of the Commissioners under the act of the 10th of King William for ascertaining the proportion to be paid out of the respective lands in the Co of Galway towards the supply therein granted.
He died in 1704 and is buried in the family vault in Ballinasloe.
Frederick his heir born 1681 served twice as High Sheriff of the County Galway, first in 1703 and again 1723.
In 1715 he was appointed Colonel Commandant of one of the regiments of Militia Calvary of the County. In the same year he was elected on of the Knights of the Shire to serve in parliament for the County of Galway, which he did up until his death.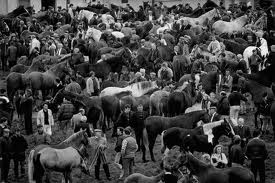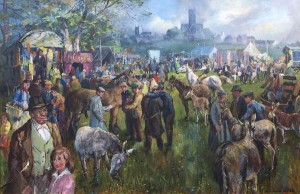 He established the great fairs of Dunlo, Ballinasloe.
He married in 1703 Elizabeth daughter of John Eyre of Eyrecourt Castle Co Galway, they had four children:
Frederick died unmarried
Richard his heir born 1710 succeeded his father in Carbally in 1752 and likewise as Colonelcy of the Militia Dragoons of Co. Galway. He was elected in 1734 burgess to serve in parliament for the Borough of Banagher.
He married in 1732 Francis (born 1716 died 1793 daughter and heiress of David Power of Goorheen Co Galway, Otherwise Keating, his wife through whom this family became additionally enriched by the acquisition of the large possessions of the Power & Keating families.
Richard & his Wife both are buried in the vault in Ballinasloe. He died 1770 leaving six sons & five daughters.
Eyre of Ashford Co Roscommon he married in 1768 Anne Charlotte daughter of Keane O'Hara.
He died 1775 leaving one son. Frederick Eyre born 1769 entered Holy Orders, married in 1795 Catherine daughter of Michael Head of Derry Co Tipperary. He died January 1848 aged 79.
From this marriage are descended the Trenches of Clonfert.
William became Archdeacon of Kilfenora, marries 1757 Anne daughter of John Colpoys Ballycar, Co Clare He died in 1790 leaving six children
Jane died unmarried
Rose died unmarried.
Elizabeth born 1745, died 1771
Married Dr Nicholas Synge Lord Bishop of Killaloe.
Emily married Robert Eyre of Eyrecourt.
Mary married Thomas Shaw of Newford Co Galway
Mabel married Frederick Netterville of Finglas Co Roscommon
Richards's family.
Frederick died an infant
David died an infant
William Power Keating his heir First Earl of Clancarty born 1741
In 1781 he was appointed Colonel Commandant of the first Connaught Provincial Regiment, He later he became Colonel Commandant of the County Galway Regiment of the Militia.
He commanded a small advanced guard of the King's army in December 1796 and January 1797 in Bantry in order to oppose the landing of French troops under General Hoche.
He was made a Peer in December 1797 His title was Baron Kilconnel of Garbally in the County Galway.
In 1800 he became a Viscount. And were called Viscount Dunlo of Dunlo and Ballinasloe in the Counties Galway & Roscommon.
In 1802 His Majesty advance him the Peerage of Ireland by granting him of an Earldom, and in consequence of his decent from Elena MacCarthy (the wife of John Power his great-great-great-grandfather) who was the daughter of Cormac Oge MacCarthy Viscount of Muskerry and sister of Donough MacCarthy Earl of Clancarty.
His Majesty revived the title of Earl of Clancarty and County Cork on his person.
He married October 1762 Anne daughter of the Right Hon. Charles Gardiner and sister of the late Luke first Viscount of Mountjoy and had ten sons and nine daughters.
John Power born 1748 a Major in the Army died without issue Eyre Power born 1749 a Lieutenant – General in the Army & Colonel of the Fifth garrison battalion, married in 1759 Charlotte daughter of General Johnstone of Overstone Northamptonshire and widow of Sir John Burgoyne Bart. Of Sutton Bedfordshire and died without issue.
Nicholas Power born 1754 married Jane (died October 1802) daughter of Sir R Butler Bart.
Of Cloughgrennan, died August 1824 leaving three sons & one daughter Richard became 2nd Earl had five children
Elizabeth Power born 1736 married 1753 John Nugent Clonlost Co Westmeath
Hester Power born 1738 married 1767 Walter Taylor (died 1799) of Castle Taylor Co Galway.
Rose Power born 1746 married James Galbraith
Jane Power born 1753 died unmarried
Anne Power born 1755 married 1758 Charles Cobbe (died 1798) of Newbridge Co Dublin, grandson of Charles Cobbe Archbishop of Dublin.
William joined the army died unmarried.
Eyre joined the army died unmarried.
Frances joined the army died unmarried.
The Earl's children were
Francis died an infant
Richard 2nd Earl
Charles died an infant
Power Born June 1770 Ordained 1791 Vicar of Ballinasloe 1792 Bishop of Waterford, & Lismore 1802, of Elphin 1810, Archbishop of Tuam 1819
He married January 1795 his cousin Anne daughter of Walter Taylor of Castle Taylor Co Galway. He died March 1839 buried at Creagh nr Ballinasloe.
William Rear Admiral. Boren 1771 Charles le Poer Archdeacon of Ardagh Born December 1772 died 1839
Luke Henry Frederick, Robert le Poer (Sir), Florinda Lady Castlemaine
Francis, Anne Mrs Gregory, Louisa Elizabeth Mrs McClintock Harriet Mrs Osborne, Francis Lady Rathdown, Louisa Emily Mrs La Touche
Thomas Dean of Kildare born December 1761 died December 1853
He was instituted to parish of Coolbanagher in Feb 1793.and elected Dean of Kildare in 1809
His son Frederick Steuart became rector of Athy March 1787.
He married in January 1816 Helena daughter of Charles George second Lord Arden.
On his marriage his uncle Stewart Weldon settled Kilmoroney on him.
He had four daughter and two sons Helena, Maria, Francis Jane and Samuel and Thomas of Millicent.
Thomas born July 1790 died 1851. He changed his name to Cooke in 1850 by patent.
During the famine he worked tirelessly for the relief of suffering, but the labour and mental strain was too much for him.
He is buried in the old churchyard in Coolbanagher with his ancestors.
Thomas Richard Frederick Cooke-Trench, his heir by patent dated July 1858 resumed the name and arms of Trench in conjunction with the name Cooke.
He was born August 1829 married in 1858.
The several town lands now comprised in Millicent, having become forfeited, were granted to the Duke of York, afterwards King James II.
Upon his abdication they were again forfeited, and were granted to the Very Rev. Cutts Harman, Dean of Waterford. Whose nieces and heiress was mother to the first Earl of Ross.

Millicent House as seen from the river Liffey
In the years 1859, 1864, 1867, by purchase of the Landed Estates Court, Mr Cooke-Trench became the possessor of a lease in fee simple, his father having only purchased a lease forever of the demesne where he rebuilt the greater part of the present house. Thomas Richard Frederick Cooke-Trench had eleven children.
A great more detail is written in the Memoir of the Trench Family by Thomas R F Cooke-Trench 1897 Millicent Sallins Co. Kildare, especially of the dispersed members of the Cooke-Trench family, details can be seen in the publication, which can be seen in the British Library Wetherby West Yorkshire England. Ref XK32652.
Thomas Cooke-Trench 1829-1902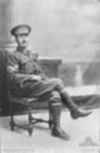 Born on 18th August 1829 in Rath Co Offaly.

In 1840 he became a land agent at Millicent for (B Molloy) Eventually purchasing the property.
He also had lands in Lullymore and in Co Meath, which he later sold. See above for further details regards Millicent.
In 1850 he changed his name to Cooke, dropping the Trench part.
He died in 1851 aged 59
During the Famine he ran 3 soup kitchens for the poor and destitute.
Soup Kitchens
(Still needed in 2013) in Ireland
His son Thomas Cooke-Trench married Caroline and took over managing as a tenant Millicent at aged 21 years.
He let Millicent for 3 years.
By 1876 Census records show that Thomas Cooke-Trench had the following lands
660 acres at Millicent valued at £693
2 acres in City of Dublin valued at £1,500
400 acres in Co Dublin valued at £600
He died 25th November 1907 aged 73 years and is buried in St Michaels & All Angle's parish graveyard.`
Thomas Cooke Trench Memorial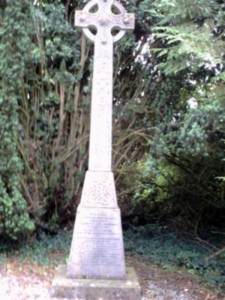 A Memorial to Thomas Cooke Trench in the grounds of St Michaels & All Angles Church Millicent.
Details of his gifts locally to St Michaels & All Angels parish Church & Hewetsons School are listed below. See St Michaels & All Angels and Hewetson School.
Administrators Note: My thanks to the British Library Wetherby West Yorkshire England for allowing me a loan of the copy for study and to the Librarian Michael Kelleher of Wicklow Co Library in Bray Co. Wicklow for obtaining such a rare book for me.
Millicent Estate at Sallins Co Kildare was owned by the Keatinge 1740+ M. Bence-Jones, A Guide to Irish Country Houses, London, 1988.
Millicent is a female given name that has been in use since the Middle Ages. The English form Millicent derives from the Old French Melisende, from the Germanic amal "work" and swinth"strength".[1] ]
Millicent meaning and name origin:- Millicent \m(i)-llice-nt, mill(i)-cent\ as a girl's name is pronounced MIL-a-sent. It is of Old French origin, and the meaning of Millicent is "brave strength". Norman name.
Millicent has 16 variant forms: Lissa, Mel, Melicent, Melisanda, Melisande, Mellicent, Mellie,Mellisent, Melly, Milicent, Milisent, Millie, Millisent, Milly, Milzie and Missie.
Popularity of Millicent:- Millicent is a very popular first name for women (#950 out of 4276) but an uncommon surname or last name for all people. (1990 U.S. Census)
MILLICENT:- GENDER: Feminine, USAGE: English, PRONOUNCED: MIL-ə-sənt   [key]
Meaning & History:- From the Germanic name Amalasuintha, composed of the elements amal "work, labour" and swinþ "strength". Amalasuintha was a 6th-century queen of the Ostrogoths. The Normans introduced this name to England in the form Melisent or Melisende. Melisende was a 12th-century queen of Jerusalem, the daughter of Baldwin II.
Landowners of Ireland of 1878 by De  Burgh
Surname Forename Title Lands in County Acreage Valuation £
Trench Charles James Hon.
Dublin Galway/Kilkenny/Tipperary 1,051/223/712 £690/79/327
Trench Charles O'Hara Eyre Court Co Galway Galway 5,409 £2,141
Trench Francis Rev. Wexford 923 £503
Trench Francis England Tipperary 577 £332
Trench F. F. Hon. Reps o fLaois1,006 £487
Trench Henry Roscrea Co Tipperary Clare/Galway/ Offaly/Limerick/ Roscommon/ Tipperary 704/1,581/ 2,113/1,926/ 432/4,707 £444/798/ 1,758/821/ 223/1,996
Trench Henry B.A.Ballybrittas Co Laois & Geashill Co Offaly Cork/Laois 699/671 £197/538
Trench Emily M. Miss Newlands Clondalkin Dublin Galway 1,042 £292
Trench Thomas Cooke J.P.Millicent House Co Kildare Dublin Co/ City/Kildare 400/2/666 £600/1,500/693
Trench Townshend Kenmare Co Kerry Westmeath 720 £355
Trench W. R. Rev Meath/Laois/ Tipperary 170/460/817 £257/339/ 487
Trench William F. Rev.Kells Co Meath Galway 994 £585
Trench Richard Chevenix Archbishop Most Reverend of Dublin Dublin & Broomfield Co Wicklow Dublin/Kildare/ Laois/Waterford/ Wicklow 32/394/472/ 92/2,092£48/196/338/147/996
TrenchFrederick Mason Lord 2nd Baron of AshtownWoodlawn Co Galway, Clonodfoy Kilfinane Co Limerick, Sjherbourne Yorkshire EnglandDublin/Galway/ Offaly/Limerick/ Roscommon/ Tipperary/ Waterford/ Westmeath50/8.310/ 2,780/11,273/841/4,526/ 9,435/42 £208/3,570/ 1,385/4,214/347/1,795/ 4,379/20
Updated Civil Records for Births Marriages & Deaths March 2017
Abbey Kathleen Trench 1908 Births 1864-1958 Clonakilty  Cork
Ada Le Poer Trench 1885 Marriage  1845-1958 Bantry
Ada Wilbraham Trench 1876 Births 1864-1958 Dublin South  Dublin
Agnes Trench 1901 Marriage  1845-1958 Belfast
Aileen Agnes Trench 1891 Births 1864-1958 Dublin South  Dublin
Aileen Agnes Trench 1936 Marriage  1845-1958 Dublin South
Alan Trench 1896 1896 1896 Deaths 1864 – 1958 Kilmallock  Cork
Aleyne Elizabeth Trench 1888 Births 1864-1958 Belfast  Antrim
Alfred Chevenix Trench 1873 Marriage  1845-1958 Belfast
Alfred Lionel Trench 1894 Births 1864-1958 Rathdown  Dublin
Alfred Lionel Trench 1895 1912 1912 Deaths 1864 – 1958 Dublin South  Dublin
Algerna O Trench 1904 1957 1957 Deaths 1864 – 1958 Rathdrum  Wicklow
Algernon Oliver Trench 1900 Births 1864-1958 Kilmallock  Cork
Alice A Trench 1957 Births 1864-1958 Drogheda  Louth
Alice Josephine Trench 1904 Marriage  1845-1958 Dublin South
Alice Trench 1886 Births 1864-1958 Banbridge  Armagh
Alice Trench 1887 1887 1887 Deaths 1864 – 1958 Banbridge  Armagh
Allan Walter O Trench 1896 Births 1864-1958 Kilmallock  Cork
Amelia Clara Trench 1858 Tipperary Clans Archive Galway
Amy F C Trench 1922 Marriage  1845-1958 Dublin South
Amy Feodora Trench 1896 Births 1864-1958 Rathdown  Dublin
Anastasie B A Trench 1945 Births 1864-1958 Ballinrobe  Galway
Andrew Trench 1803 R.C. Baptisms St. Audoen's  Dublin City  Dublin
Andrew Trench 1836 1896 1896 Deaths 1864 – 1958 Gorey  Wexford
Ann C Trench 1956 Births 1864-1958 Swineford  Mayo
Ann E Trench 1942 Births 1864-1958 Claremorris  Mayo
Ann Gertrude Trench 1861 1944 1944 Deaths 1864 – 1958 Rathdown  Dublin
Ann Helena Trench 1831 Diocesan And Prerogative Wills & Administrations Indexes 1595-1858
Ann Helena Trench 1831 Index Of Wills 1484-1858
Ann Maria Trench 1847 Tipperary Clans Archive
Ann Maria Trench 1862 Marriage  1619-1898 Laois (Queen's)
Ann Maria Trench 1862 Marriage  1845-1958 Mountmellick
Ann Maria Trench 1880 Marriage  1845-1958 Claremorris
Ann Maria Trench Jordan 1891   Original Will Registers 1858-1920
Ann Trench 1800 R.C. Baptisms St. Catherine's  Dublin City  Dublin
Ann Trench 1809 Diocesan And Prerogative Wills & Administrations Indexes 1595-1858
Ann Trench 1810 Diocesan And Prerogative Marriage Licence Bonds Indexes 1623-1866
Ann Trench 1861 1933 1933 Deaths 1864 – 1958 Galway
Ann Trench 1862 Tipperary Clans Archive
Anna H Trench 1831 Diocesan And Prerogative Wills & Administrations Indexes 1595-1858
Annam Trench 1827 R.C. Marriage  St. Andrew's  Dublin City  Dublin
Annam Trench 1829 R.C. Marriage  Glendalough  Dublin  Wicklow
Anne Le Poer Trench 1823 Diocesan And Prerogative Marriage Licence Bonds Indexes 1623-1866
Anne Le Poer Trench 1844 Diocesan And Prerogative Wills & Administrations Indexes 1595-1858
Anne Le Poer Trench 1867 Marriage  1845-1958 Ballinasloe
Anne M Trench 1839 Diocesan And Prerogative Marriage Licence Bonds Indexes 1623-1866
Anne P Trench 1931 Births 1864-1958 Swineford  Mayo
Anne Trench 1633 Diocesan And Prerogative Wills & Administrations Indexes 1595-1858
Anne Trench 1743 Diocesan And Prerogative Wills & Administrations Indexes 1595-1858
Anne Trench 1743 Sir Arthur Vicars  Index To The Prerogative Wills Of   1536-1810  And Supplement (1914)
Anne Trench 1809 Deputy Keeper Of   Index To The Act Or Grant Books  And To Original Wills  Of The Diocese Of Dublin 1272-1858 (26th  30th And 31st Reports  1894  1899) Dublin
Anne Trench 1809 Diocesan And Prerogative Wills & Administrations Indexes 1595-1858
Anne Trench 1809 Sir Arthur Vicars  Index To The Prerogative Wills Of   1536-1810  And Supplement (1914)
Anne Trench 1840 1924 1924 Deaths 1864 – 1958 Dublin South  Dublin
Anne Trench 1862 Tipperary Clans Archive
Anne Trench 1900 Births 1864-1958 Claremorris  Mayo
Anne Trench 1901 Marriage  1845-1958 Claremorris
Annie Trench 1902 Marriage  1845-1958 Belfast
Annie Trench 1924 Marriage  1845-1958 Claremorris
Annie Victoria Trench 1897 Births 1864-1958 Dublin North  Dublin
Anthony Trench 1795 Index Of Wills 1484-1858 Wexford
Anty Trench 1836 R.C. Marriage  Inistioge  Ossory  Kilkenny
Archibald James Trench 1804 Farrar's Index To Marriage  1771-1812
Arthur Cosby Trench 1899 Births 1864-1958 Ballinasloe  Galway
Arthur Henry Chevenix Trench 1884 Births 1864-1958 Rathdown  Dublin
Arthur Julius Trench 1860 Tipperary Clans Archive
Arthur Trench 1803 1887 1887 Deaths 1864 – 1958 Balrothery  Dublin
Austin Trench 1789 Diocesan And Prerogative Marriage Licence Bonds Indexes 1623-1866
Beatrice M W Trench 1948 Births 1864-1958 Drogheda  Louth
Biddy Trench 1860 R.C. Baptisms New Quay  Galway  Clare
Brian A W Trench 1945 Births 1864-1958 Drogheda  Louth
Brid Trench 1942 Births 1864-1958 Dublin North  Dublin
Bridget M Trench 1954 Births 1864-1958 Swineford  Mayo
Bridget Trench 1790 1896 1896 Deaths 1864 – 1958 Trim  Meath
Bridget Trench 1792 1870 1870 Deaths 1864 – 1958 Claremorris  Mayo
Bridget Trench 1803 1875 1875 Deaths 1864 – 1958 Dromore West  Sligo
Bridget Trench 1807 1888 1888 Deaths 1864 – 1958 Claremorris  Mayo
Bridget Trench 1846 Marriage  1619-1898 Galway
Bridget Trench 1846 Marriage  1845-1958 Ballinasloe
Bridget Trench 1865 R.C. Baptisms St. Nicholas' (Without)  Dublin City  Dublin
Bridget Trench 1892 Births 1864-1958 Claremorris  Mayo
Bridget Trench 1917 1917 1917 Deaths 1864 – 1958 Dublin South  Dublin
Bridget Trench 1927 Births 1864-1958 Swineford  Mayo
Bridt Trench 1803 R.C. Marriage  St. Mary's (Pro-Cathedral)  Dublin City  Dublin
Brigida Trench 1839 R.C. Baptisms Ballinasloe  Clonfert  Galway
Bryan Trench 1895 Births 1864-1958 Claremorris  Mayo
Carrie Trench 1887 1887 1887 Deaths 1864 – 1958 Dublin South  Dublin
Cath Trench 1781 Farrar's Index To Marriage  1771-1812
Catharina Trench 1876 R.C. Marriage  Dungarvan  Waterford and Lismore  Waterford
Catharine Trench 1856 R.C. Baptisms Ss Peter and Paul's  Cork City  Cork and Ross  Cork
Catherina Trench 1861 R.C. Baptisms Bray  Dublin  Wicklow
Catherine C Trench 1937 Births 1864-1958 Claremorris  Mayo
Catherine C Trench 1938 Births 1864-1958 Claremorris  Mayo
Catherine L Trench 1854 Diocesan And Prerogative Marriage Licence Bonds Indexes 1623-1866
Catherine Louisa Trench 1854 Marriage  1845-1958 Naas
Catherine M Le Poer Trench 1828 1874 1874 Deaths 1864 – 1958 Rathdown  Dublin
Catherine Trench 1781 Diocesan And Prerogative Marriage Licence Bonds Indexes 1623-1866
Catherine Trench 1789 Sir Arthur Vicars  Index To The Prerogative Wills Of   1536-1810  And Supplement (1914)
Catherine Trench 1801 R.C. Baptisms Ballynakill  Kildare and Leighlin  Laois
Catherine Trench 1829 Index Of Wills 1484-1858
Catherine Trench 1835 1913 1913 Deaths 1864 – 1958 Claremorris  Mayo
Catherine Trench 1837 R.C. Marriage  Booterstown  Dublin
Catherine Trench 1844 Diocesan And Prerogative Marriage Licence Bonds Indexes 1623-1866
Catherine Trench 1855 Marriage  1619-1898 Dublin
Catherine Trench 1855 Marriage  1845-1958 Dublin South
Catherine Trench 1861 1868 1868 Deaths 1864 – 1958 Rathdown  Dublin
Catherine Trench 1870 Births 1864-1958 Claremorris  Mayo
Catherine Trench 1873 Marriage  1845-1958 Wexford
Catherine Trench 1885 Marriage  1845-1958 Claremorris
Catherine Trench 1887 Births 1864-1958 Dublin South  Dublin
Chalmers E F Trench 1910 Births 1864-1958 Galway
Chalmers E F Trench 1940 Marriage  1845-1958 Dublin South
Charles A H Trench 1916 Births 1864-1958 Dublin South  Dublin
Charles A Trench 1954 Marriage  1845-1958 Drogheda
Charles Frederick Trench 1885 Births 1864-1958 Dublin South  Dublin
Charles James Trench 1806 1882 1882 Deaths 1864 – 1958 Dublin South  Dublin
Charles Le Poer Trench 1839 Tipperary Clans Archive Galway
Charles Le Pore Trench 1854 Tipperary Clans Archive
Charles O'Hara-Trench 1847 1928 1928 Deaths 1864 – 1958 Ballinasloe  Galway
Charles S Trench 1874 1958 1958 Deaths 1864 – 1958 Borrisokane  Tipperary
Charles Sadlin Trench Musgrave 1914 Marriage  1845-1958 Scarriff
Charles Trench 1807 Diocesan And Prerogative Marriage Licence Bonds Indexes 1623-1866
Charles Trench 1840 Deputy Keeper Of   Index To The Act Or Grant Books  And To Original Wills  Of The Diocese Of Dublin 1272-1858 (26th  30th And 31st Reports  1894  1899) Dublin
Charles Trench 1843 Tipperary Clans Archive Dublin
Charles Trench 1861 Marriage  1845-1958 Antrim
Charles Trench O'Hara 1847 1928 1928 Deaths 1864 – 1958 Ballinasloe  Galway
Charlotte Anne Trench 1903 Marriage  1845-1958 Rathdown
Charlotte E Trench 1854 Tipperary Clans Archive
Charlotte Elizabeth Trench 1861 1929 1929 Deaths 1864 – 1958 Dublin South  Dublin
Charlotte Henrietta Trench 1842 1924 1924 Deaths 1864 – 1958 Rathdown  Dublin
Charlotte Trench or Dame Charlotte Bingoyne  Diocesan And Prerogative Wills & Administrations Indexes 1595-1858
Charlotte Trench or O'Hara 1810 Diocesan And Prerogative Wills & Administrations Indexes 1595-1858
Charlotte Violet Trench 1877 Births 1864-1958 Kenmare  Kerry
Christopher St George Trench 1828 Tipperary Clans Archive
Christopher St George Trench 1828 Tipperary Clans Archive
Christophorus St George Trench 1860 R.C. Baptisms St. Mary's (Pro-Cathedral)  Dublin City  Dublin
Clare Trench 1768 Tipperary Clans Archive
Constable Trench 1838 Tipperary Clans Archive Wexford
Constance G B Trench 1899 Marriage  1845-1958 Mountmellick
Cosby Godolphin Trench 1873 Marriage  1845-1958 Lismore
Cosby P M Trench 1915 Births 1864-1958 Birr  Offaly (King's)
David George Trench 1873 1878 1878 Deaths 1864 – 1958 Tralee  Kerry
David George Trench 1877 Billion Graves Cemetery Index Kerry
David Trench 1837 R.C. Baptisms Dunean  Down and Connor  Antrim
Dawson Trench 1795 1889 1889 Deaths 1864 – 1958 Tullamore  Offaly (King's)
Delia Trench 1922 Marriage  1845-1958 Claremorris
Dermot N Trench 1941 Births 1864-1958 Dublin North  Dublin
Digby A C Trench 1876 1950 1950 Deaths 1864 – 1958 Dublin South  Dublin
Doreen Virginia Trench 1934 Marriage  1845-1958 Dublin South
Dorothea Trench 1822 R.C. Baptisms ClonfeacLe  Armagh  Tyrone
Dorothy Anne Trench 1916 Births 1864-1958 Overseas  Simla  India
Dorothy M Trench 1911 Births 1864-1958 Dublin North  Dublin
Dorothy M Trench 1931 Births 1864-1958 Dublin North  Dublin
E F De La Poer Trench 1856 1910 1910 Deaths 1864 – 1958 Dublin South  Dublin
E Le Poer Trench 1830 Diocesan And Prerogative Marriage Licence Bonds Indexes 1623-1866
Edith Chevenix Trench 1882 Marriage  1845-1958 Rathdrum
Edith Frances Trench 1877 Births 1864-1958 Dublin South  Dublin
Edmond Trench 1856 Deputy Keeper Of   Index To The Act Or Grant Books  And To Original Wills  Of The Diocese Of Dublin 1272-1858 (26th  30th And 31st Reports  1894  1899) Dublin
Edmund Trench 1845 R.C. Baptisms Kilmacabea  Cork and Ross  Cork
Edmund Trench 1856 Marriage  1619-1898 Kildare
Edmund Trench 1856 Marriage  1845-1958 Celbridge
Edward Noel Trench 1879 Births 1864-1958 Dublin South  Dublin
Edward Trench 1794 1864 1864 Deaths 1864 – 1958 Dublin South  Dublin
Edward Trench 1860 1880 1880 Deaths 1864 – 1958 Mountmellick  Laois (Queen's)
Edward Trench 1866 Births 1864-1958 Claremorris  Mayo
Edward Trench 1869 1883 1883 Deaths 1864 – 1958 Claremorris  Mayo
Edward Trench 1869 1883 1883 Deaths 1864 – 1958 Claremorris  Mayo
Eileen Trench 1940 Births 1864-1958 Claremorris  Mayo
Eliz Trench 1801 1801 R.C. Burials
Eliza Trench 1808 Diocesan And Prerogative Marriage Licence Bonds Indexes 1623-1866
Eliza Trench 1833 R.C. Baptisms Abbeyleix and Ballyroan  Kildare and Leighlin  Kilkenny
Eliza Trench 1839 1889 1889 Deaths 1864 – 1958 Rathdown  Dublin
Eliza Trench 1841 R.C. Baptisms Kilcolman  Tuam  Mayo
Eliza Trench 1848 R.C. Baptisms Castlebridge  Ferns  Wexford
Eliza Trench 1854 Diocesan And Prerogative Wills & Administrations Indexes 1595-1858
Eliza Trench 1867  1867 Births 1864-1958 Rathdown  Dublin
Eliza Trench 1883 Marriage  1845-1958 Dublin South
Elizabeth A C Trench 1818 1898 1898 Deaths 1864 – 1958 Mountmellick  Laois (Queen's)
Elizabeth Amelia Trench 1900 Births 1864-1958 Belfast  Antrim
Elizabeth C Trench 1935 Births 1864-1958 Claremorris  Mayo
Elizabeth Jane Trench 1836 Tipperary Clans Archive
Elizabeth Jane Trench 1847 1919 1919 Deaths 1864 – 1958 Mountmellick  Laois (Queen's)
Elizabeth Mary Trench 1871  1871 Births 1864-1958 Tralee  Kerry
Elizabeth Mary Trench 1896 Marriage  1845-1958 Tralee
Elizabeth Susanna Trench 1805 1887 1887 Deaths 1864 – 1958 Rathdown  Dublin
Elizabeth Trench 1738 Deputy Keeper Of   Index To The Act Or Grant Books  And To Original Wills  Of The Diocese Of Dublin 1272-1858 (26th  30th And 31st Reports  1894  1899) Dublin
Elizabeth Trench 1738 Diocesan And Prerogative Marriage Licence Bonds Indexes 1623-1866
Elizabeth Trench 1752 R.C. Baptisms St. Michan's  Dublin City  Dublin
Elizabeth Trench 1765 Diocesan And Prerogative Marriage Licence Bonds Indexes 1623-1866
Elizabeth Trench 1783 Farrar's Index To Marriage  1771-1812
Elizabeth Trench 1802 Diocesan And Prerogative Marriage Licence Bonds Indexes 1623-1866
Elizabeth Trench 1819 R.C. Baptisms Booterstown  Dublin
Elizabeth Trench 1822 Deputy Keeper Of   Index To The Act Or Grant Books  And To Original Wills  Of The Diocese Of Dublin 1272-1858 (26th  30th And 31st Reports  1894  1899) Dublin
Elizabeth Trench 1840 1867 1867 Deaths 1864 – 1958 Athy  Kildare
Elizabeth Trench 1844 R.C. Baptisms Ballymore  Ferns  Wexford
Elizabeth Trench 1857 Diocesan And Prerogative Wills & Administrations Indexes 1595-1858
Elizabeth Trench 1857 Diocesan And Prerogative Wills & Administrations Indexes 1595-1858
Elizabeth Trench 1864 Marriage  1845-1958 Dublin South
Elizabeth Trench 1879 Marriage  1845-1958 Belfast
Elizabeth Trench 1890 Marriage  1845-1958 Rathdown
Elizabeth Trench 1905 Marriage  1845-1958 Dublin South
Ellen Trench 1802 1870 1870 Deaths 1864 – 1958 Rathdown  Dublin
Ellen Trench 1847 Marriage  1845-1958 Skibbereen
Ellen Trench 1862 R.C. Baptisms Kilmaine  Tuam  Mayo
Ellen Trench 1866 Births 1864-1958 Claremorris  Mayo
Ellen Trench 1868 Births 1864-1958 Claremorris  Mayo
Ellen Trench 1870 Births 1864-1958 Claremorris  Mayo
Ellen Trench 1882 Marriage  1845-1958 Claremorris
Ellen Trench 1890 Births 1864-1958 Claremorris  Mayo
Ellen Trench 1912 Marriage  1845-1958 Claremorris
Emillia Trench 1752 Marriage  1619-1898 Dublin
Emily Le Poer Trench 1811 1882 1882 Deaths 1864 – 1958 Ballinasloe  Galway
Emily Le Poer Trench 1870   Original Will Registers 1858-1920
Emily Le Proer Trench 1881   Original Will Registers 1858-1920
Emily Louisa Le Poer Trench 1876 Marriage  1845-1958 Ballinasloe
Emily Olive Victoria Trench 1887 Births 1864-1958 Tralee  Kerry
Emily S Trench 1843 Diocesan And Prerogative Wills & Administrations Indexes 1595-1858
Emily Sarah Trench 1843 Diocesan And Prerogative Wills & Administrations Indexes 1595-1858
Emily Trench 1812 1899 1899 Deaths 1864 – 1958 Rathdown  Dublin
Emily Trench 1835 1907 1907 Deaths 1864 – 1958 Dublin South  Dublin
Emily Trench 1843 Tipperary Clans Archive
Emily Trench 1854 1876 1876 Deaths 1864 – 1958 Claremorris  Mayo
Emma Trench 1918 Births 1864-1958 Dublin North  Dublin
Esther Dorcas Trench 1902 Births 1864-1958 Dublin North  Dublin
Esther Trench 1836 1896 1896 Deaths 1864 – 1958 Dublin North  Dublin
Eyre Trench 1768 Diocesan And Prerogative Marriage Licence Bonds Indexes 1623-1866
Eyre Trench 1776 Diocesan And Prerogative Wills & Administrations Indexes 1595-1858
Eyre Trench 1776 Sir Arthur Vicars  Index To The Prerogative Wills Of   1536-1810  And Supplement (1914)
Eyre Trench 1776 Tipperary Clans Archive Dublin
Eyre Trench 1804 Diocesan And Prerogative Wills & Administrations Indexes 1595-1858
Eyre Trench Power  Diocesan And Prerogative Wills & Administrations Indexes 1595-1858
Eyre Trench Power 1808 Diocesan And Prerogative Wills & Administrations Indexes 1595-1858
F E Trench 1795 Farrar's Index To Marriage  1771-1812
F Le Poer Emily Trench 1916 Marriage  1845-1958 Antrim
F Trench 1826 Tipperary Clans Archive Wexford
F W Le Poer Trench Power 1893 1895 1895 Deaths 1864 – 1958 Ballinasloe  Galway
Fanny Chevenix Trench 1883 1883 1883 Deaths 1864 – 1958 Rathdown  Dublin
Fanny Trench 1883 Births 1864-1958 Rathdown  Dublin
Fdk Trench 1775 Farrar's Index To Marriage  1771-1812
Fdk Trench 1795 Farrar's Index To Marriage  1771-1812
Florence Trench 1891 Births 1864-1958 Claremorris  Mayo
Florence Trench 1932 Marriage  1845-1958 Dublin North
Florinda Le Poer Trench 1818 Diocesan And Prerogative Marriage Licence Bonds Indexes 1623-1866
Florinda Trench 1784 Diocesan And Prerogative Marriage Licence Bonds Indexes 1623-1866
Frances G C Trench 1918 Marriage  1845-1958 Dublin South
Frances Lydia Trench 1852 1936 1936 Deaths 1864 – 1958 Mountmellick  Laois (Queen's)
Frances Trench 1793 Diocesan And Prerogative Wills & Administrations Indexes 1595-1858
Frances Trench 1806 Farrar's Index To Marriage  1771-1812
Frances Trench 1810 1882 1882 Deaths 1864 – 1958 Parsonstown  Offaly (King's)
Frances Trench 1836 1923 1923 Deaths 1864 – 1958 Rathdown  Dublin
Frances Trench 1836 Diocesan And Prerogative Wills & Administrations Indexes 1595-1858
Frances Trench 1836 Index Of Wills 1484-1858
Frances Trench 1840 Deputy Keeper Of   Index To The Act Or Grant Books  And To Original Wills  Of The Diocese Of Dublin 1272-1858 (26th  30th And 31st Reports  1894  1899) Dublin
Frances Trench Power 1793 Diocesan And Prerogative Wills & Administrations Indexes 1595-1858
Francis  Trench Diocesan And Prerogative Wills & Administrations Indexes 1595-1858
Francis Arthur Trench 1818 1869 1869 Deaths 1864 – 1958 Dublin South  Dublin
Francis Charlotte Trench 1848 1907 1907 Deaths 1864 – 1958 Tralee  Kerry
Francis Trench 1793 Sir Arthur Vicars  Index To The Prerogative Wills Of   1536-1810  And Supplement (1914)
Francis Trench 1802 Farrar's Index To Marriage  1771-1812
Francis Trench 1829 Diocesan And Prerogative Wills & Administrations Indexes 1595-1858
Francis Trench 1829 Index Of Wills 1484-1858
Francis Trench 1829 Tipperary Clans Archive Tipperary
Francis Trench 1875 Births 1864-1958 Claremorris  Mayo
Francis Trench 1896 Births 1864-1958 Banbridge  Armagh
Francis W Le Poer Trench Power 1893 1895 1895 Deaths 1864 – 1958 Ballinasloe  Galway
Franciscum Trench 1813 R.C. Baptisms St. John's  Waterford City  Waterford and Lismore  Waterford
Frederic Fitz-Currie Trench 1911 Marriage  1845-1958 Rathdown
Frederick C B Trench 1905 Marriage  1845-1958 Dublin North
Frederick C B Trench 1905 Marriage  1845-1958 Dublin South
Frederick Charles B Trench 1878 Births 1864-1958 Borrisokane  Tipperary
Frederick Desmond Trench 1920 Births 1864-1958 Dublin South  Dublin
Frederick Fitzcurrie Trench 1889 Births 1864-1958 Dublin South  Dublin
Frederick John Trench 1855 1899 1899 Deaths 1864 – 1958 Dublin South  Dublin
Frederick Le Poer Trench 1861 Tipperary Clans Archive Galway
Frederick Mason Trench 1805 1880 1880 Deaths 1864 – 1958 Kilmallock  Cork
Frederick Mason Trench 1831 Diocesan And Prerogative Marriage Licence Bonds Indexes 1623-1866
Frederick N Le Poer Trench 1878 Marriage  1845-1958 Ballinasloe
Frederick Neteril Le Poer Trench 1870   Original Will Registers 1858-1920
Frederick Nettervil Le Poer Trench 1864   Original Will Registers 1858-1920
Frederick Nettervil Le Poer Trench 1878 Marriage  1845-1958 Ballinasloe
Frederick Netterwil Le Poer Trench 1877   Original Will Registers 1858-1920
Frederick Oliver Trench 1868  1868 Births 1864-1958 Galway
Frederick Oliver Trench 1868 1946 1946 Deaths 1864 – 1958 Ballinasloe  Galway
Frederick Oliver Trench 1871 1949 1949 Deaths 1864 – 1958 Ballinasloe  Galway
Frederick Oliver Trench 1894 Marriage  1845-1958 Athy
Frederick Senr Trench 1758 Diocesan And Prerogative Wills & Administrations Indexes 1595-1858
Frederick Sydney Charles Trench 1867 Marriage  1845-1958 Ballinasloe
Frederick Sydney Trench 1895 Births 1864-1958 Ballinasloe  Galway
Frederick Trench 1703 Diocesan And Prerogative Wills & Administrations Indexes 1595-1858
Frederick Trench 1704 Diocesan And Prerogative Wills & Administrations Indexes 1595-1858
Frederick Trench 1752 Diocesan And Prerogative Wills & Administrations Indexes 1595-1858
Frederick Trench 1754 Diocesan And Prerogative Marriage Licence Bonds Indexes 1623-1866
Frederick Trench 1758 Sir Arthur Vicars  Index To The Prerogative Wills Of   1536-1810  And Supplement (1914)
Frederick Trench 1785 Marriage  1619-1898 Galway
Frederick Trench 1798 Sir Arthur Vicars  Index To The Prerogative Wills Of   1536-1810  And Supplement (1914)
Frederick Trench 1835 1867 1867 Deaths 1864 – 1958 Ballinasloe  Galway
Frederick Trench 1836 Tipperary Clans Archive
Frederick Trench 1838 Deputy Keeper Of   Index To The Act Or Grant Books  And To Original Wills  Of The Diocese Of Dublin 1272-1858 (26th  30th And 31st Reports  1894  1899) Dublin
Frederick Trench 1840 Index Of Wills 1484-1858
Frederick Ward Trench 1854 Tipperary Clans Archive
Fredk E Trench 1795 Diocesan And Prerogative Marriage Licence Bonds Indexes 1623-1866
Fredk Junr Trench 1785 Diocesan And Prerogative Marriage Licence Bonds Indexes 1623-1866
Fredk Le Poer Trench 1861 Tipperary Clans Archive Galway
Fredk Trench 1704 Sir Arthur Vicars  Index To The Prerogative Wills Of   1536-1810  And Supplement (1914)
Fredk Trench 1752 Sir Arthur Vicars  Index To The Prerogative Wills Of   1536-1810  And Supplement (1914)
Fredk Trench 1798 Diocesan And Prerogative Wills & Administrations Indexes 1595-1858
Fredk.  Trench Cantwell's Memorials Of The Dead Rathmichael  Church of   Dublin
Fredrick Nettervil Le Poer Trench 1885   Original Will Registers 1858-1920
Fredrick Trench 1798 Diocesan And Prerogative Wills & Administrations Indexes 1595-1858
Geo Frederick Trench 1841 1915 1915 Deaths 1864 – 1958 Dublin South  Dublin
George David Trench 1872 Births 1864-1958 Tralee  Kerry
George F Trench 1882   Original Will Registers 1858-1920
George Frederic Trench 1910 Marriage  1845-1958 Dungannon
George Frederick Trench 1868 Marriage  1619-1898 Dublin
George Frederick Trench 1868 Marriage  1845-1958 Dublin South
George Frederick Trench 1881 Births 1864-1958 Kenmare  Kerry
George J Trench 1931 Births 1864-1958 Swineford  Mayo
George Trench 1731 Diocesan And Prerogative Wills & Administrations Indexes 1595-1858
George Trench 1731 Sir Arthur Vicars  Index To The Prerogative Wills Of   1536-1810  And Supplement (1914)
George Trench 1805 1877 1877 Deaths 1864 – 1958 Magherafelt  Londonderry (Derry)
George Trench 1818 Diocesan And Prerogative Wills & Administrations Indexes 1595-1858
George Trench 1843 R.C. Baptisms Drumaul  Down and Connor  Antrim
George Trench 1856 1879 1879 Deaths 1864 – 1958 Claremorris  Mayo
George Trench 1875 1896 1896 Deaths 1864 – 1958 Killarney  Kerry
George Trench 1893 Births 1864-1958 Claremorris  Mayo
George Trench 1924 Marriage  1845-1958 Claremorris
Georgiana Sarah Trench 1869 Marriage  1845-1958 Roscrea
Georgianna Harriet Trench 1870 Marriage  1845-1958 Navan
Georgina Trench 1876 R.C. Marriage  St. Catherine's  Dublin City  Dublin
Gerald Norman Trench 1907 Births 1864-1958 Ballymoney  Antrim
Gertrude Frances Le Poer Trench 1871 Marriage  1845-1958 Ballinasloe
Gertrude Wilbraham Trench 1880 Births 1864-1958 Dublin South  Dublin
Gladys Wilbraham Trench 1883 1883 1883 Deaths 1864 – 1958 Dublin South  Dublin
Gladys Wilbraham Trench 1883 Births 1864-1958 Dublin South  Dublin
Gloria T Trench 1952 Births 1864-1958 Dublin North  Dublin
Goodlet Trench 1902 1902 1902 Deaths 1864 – 1958 Ballymena  Antrim
Goodlet Trench 1902 Births 1864-1958 Ballymena  Antrim
Grace E St G Trench 1902 Marriage  1845-1958 Ballinasloe
Grace Emilie St George Trench 1875 Births 1864-1958 Dublin South  Dublin
Grace Florenda Trench 1862 Marriage  1619-1898 Dublin
Grace Florinda Trench 1862 Marriage  1845-1958 Dublin North
Grace Mary Trench 1896 Births 1864-1958 Rathdown  Dublin
Grace Trench 1780 Sir Arthur Vicars  Index To The Prerogative Wills Of   1536-1810  And Supplement (1914)
Grace Trench 1808 1889 1889 Deaths 1864 – 1958 Rathdown  Dublin
Greville Sydney R Trench 1902 Births 1864-1958 Ballinasloe  Galway
Harriet L Le Poer Trench 1836 1915 1915 Deaths 1864 – 1958 Dublin South  Dublin
Harriete Anne Le Poer Trench 1862 Marriage  1845-1958 Dublin North
Harriett Le Poer Trench 1835 Index Of Wills 1484-1858 Galway
Harriett Trench 1832 Diocesan And Prerogative Marriage Licence Bonds Indexes 1623-1866
Harriett Trench 1864   Original Will Registers 1858-1920
Harriette Elizabeth Le Poer Trench 1862 Marriage  1845-1958 Dublin South
Helen Emily Trench 1871 Marriage  1845-1958 Dublin South
Helen Trench 1827 Diocesan And Prerogative Marriage Licence Bonds Indexes 1623-1866
Helena Mary Trench 1900 1901 1901 Deaths 1864 – 1958 Limerick  Clare
Henrietta Trench 1814 1889 1889 Deaths 1864 – 1958 Rathdown  Dublin
Henrietta Trench 1829 Tipperary Clans Archive
Henry B Trench 1840 1900 1900 Deaths 1864 – 1958 Mountmellick  Laois (Queen's)
Henry Bloomfield Trench 1870 Marriage  1845-1958 Dublin South
Henry P Trench 1904 Marriage  1845-1958 Dublin South
Henry Trench 1806 1888 1888 Deaths 1864 – 1958 Mountmellick  Laois (Queen's)
Henry Trench 1838 Diocesan And Prerogative Marriage Licence Bonds Indexes 1623-1866
Henry Trench 1863 1915 1915 Deaths 1864 – 1958 Banbridge  Armagh
Henry Trench 1881 R.C. Marriage  Dromore  Down
Henry W B Trench 1874 1898 Deaths 1864 – 1958 Overseas  Ferozepore  India
Henry W Bloomfield Trench 1873 Births 1864-1958 Borrisokane  Tipperary
Henry Walter Trench 1887 Marriage  1845-1958 Overseas  Pachmarhi  India
Hester Trench 1918 Births 1864-1958 Skibbereen  Cork
Hettie Trench 1887 Births 1864-1958 Cork
Hon And Venbl Charles Le Poer Trench 1840 Diocesan And Prerogative Wills & Administrations Indexes 1595-1858
Hon Frances D. Le Poer Trench 1849 Diocesan And Prerogative Wills & Administrations Indexes 1595-1858
Hon Fredk Baron Trench 1840 Diocesan And Prerogative Wills & Administrations Indexes 1595-1858
Hon Mrs Le Poer Trench 1844 Tipperary Clans Archive Dublin
Hon Wm Le Poer Trench 1846 Diocesan And Prerogative Wills & Administrations Indexes 1595-1858
Honble And Venble Chas Le Poer Trench Archdn Of 1840 Diocesan And Prerogative Wills & Administrations Indexes 1595-1858
Honble Anna Le Poer  Trench Diocesan And Prerogative Wills & Administrations Indexes 1595-1858
Honble Robert Trench 1805 Diocesan And Prerogative Marriage Licence Bonds Indexes 1623-1866
Honble Sir Robert Trench Diocesan And Prerogative Wills & Administrations Indexes 1595-1858
Honora Trench 1874 Births 1864-1958 Youghal  Cork
Hubert Trench 1834 Diocesan And Prerogative Marriage Licence Bonds Indexes 1623-1866
Hubert Trench 1888 1912 1912 Deaths 1864 – 1958 Borrisokane  Tipperary
Imelda Trench 1958 Marriage  1845-1958 Galway
Isabel Mabel Trench 1869 1907 1907 Deaths 1864 – 1958 Ballinasloe  Galway
Ivannem Trench 1855 R.C. Baptisms Clashmore and Kinsalebeg  Waterford and Lismore  Waterford
J Trench 1840 Tipperary Clans Archive Dublin
Jacobus Trench 1830 R.C. Marriage  St. Nicholas' (Without)  Dublin City  Dublin
James Currie Trench 1849 1936 1936 Deaths 1864 – 1958 Rathdown  Dublin
James Currie Trench 1883 Marriage  1845-1958 Dublin South
James J Trench 1943 Births 1864-1958 Ballinrobe  Galway
James Trench 1631 Diocesan And Prerogative Wills & Administrations Indexes 1595-1858
James Trench 1632 Diocesan And Prerogative Wills & Administrations Indexes 1595-1858
James Trench 1793 1877 1877 Deaths 1864 – 1958 Claremorris  Mayo
James Trench 1854 1874 1874 Deaths 1864 – 1958 Mohill  Leitrim
James Trench 1859 1939 1939 Deaths 1864 – 1958 Claremorris  Mayo
James Trench 1865 1941 1941 Deaths 1864 – 1958 Claremorris  Mayo
James Trench 1868 Births 1864-1958 Dublin South  Dublin
James Trench 1873 Births 1864-1958 Claremorris  Mayo
James Trench 1882 Births 1864-1958 Banbridge  Armagh
James Trench 1883 1904 1904 Deaths 1864 – 1958 Banbridge  Armagh
James Trench 1892 Marriage  1845-1958 Claremorris
James Trench 1905 Births 1864-1958 Ballymena  Antrim
James Trench 1909 1911 1911 Deaths 1864 – 1958 Gorey  Wexford
James Trench 1913 Marriage  1845-1958 Belfast
James Trench 1936 Births 1864-1958 Claremorris  Mayo
James Trench Cantwell's Memorials Of The Dead Rathmichael  Church of   Dublin
James Vincent Trench 1898 1899 1899 Deaths 1864 – 1958 Belfast  Antrim
Jane B Trench 1834 Diocesan And Prerogative Wills & Administrations Indexes 1595-1858
Jane Trench 1746 Diocesan And Prerogative Wills & Administrations Indexes 1595-1858
Jane Trench 1787 Diocesan And Prerogative Wills & Administrations Indexes 1595-1858
Jane Trench 1787 Index Of Wills 1484-1858 Dublin
Jane Trench 1787 Sir Arthur Vicars  Index To The Prerogative Wills Of   1536-1810  And Supplement (1914)
Jane Trench 1823 Diocesan And Prerogative Marriage Licence Bonds Indexes 1623-1866
Jane Trench 1835 1919 1919 Deaths 1864 – 1958 Rathdown  Dublin
Jane Trench 1843 R.C. Baptisms Tubber  Meath  Offaly
Jane Trench 1848 Tipperary Clans Archive
Jane Trench 1852 1922 1922 Deaths 1864 – 1958 Dublin South  Dublin
Jane Trench 1852 Marriage  1845-1958 Antrim
Jane Trench 1859 R.C. Marriage  St. Patrick's  Belfast City  Down and Connor  Antrim
Jane Trench 1876 R.C. Baptisms GlasthuLe  Dublin
Jane Trench 1906 Marriage  1845-1958 Dublin South
Jane Trench Power 1834 Diocesan And Prerogative Wills & Administrations Indexes 1595-1858
Jane Trench Power 1834 Index Of Wills 1484-1858
Jas Trench 1631 Sir Arthur Vicars  Index To The Prerogative Wills Of   1536-1810  And Supplement (1914)
Jas Trench 1774 Sir Arthur Vicars  Index To The Prerogative Wills Of   1536-1810  And Supplement (1914)
Jean M N F Trench 1909 Births 1864-1958 Galway
Jean Trench 1861 Tipperary Clans Archive Kildare
Jean Trench 1862 Tipperary Clans Archive
Jessie Angel Bloomfield Trench 1886 1889 1889 Deaths 1864 – 1958 Roscrea  Laois (Queen's)
Jessie Maria Trench 1845 1919 1919 Deaths 1864 – 1958 Limavady  Londonderry (Derry)
Joan Trench 1788 R.C. Baptisms St. Andrew's  Dublin City  Dublin
Johanna Trench 1836 Index Of Wills 1484-1858
John A B Trench 1915 Marriage  1845-1958 Portumna
John A Trench 1928 Births 1864-1958 Swineford  Mayo
John Alfred Trench 1880 1915 1915 Deaths 1864 – 1958 Dublin South  Dublin
John Arthur Burdett Trench 1884 Births 1864-1958 Dublin South  Dublin
John Arthur Trench 1884 1946 1946 Deaths 1864 – 1958 Portumna  Galway
John Augustine Trench 1949 Marriage  1845-1958 Claremorris
John Eyre Trench 1798 1864 1864 Deaths 1864 – 1958 Dublin North  Dublin
John Eyre Trench 1834 Diocesan And Prerogative Marriage Licence Bonds Indexes 1623-1866
John Henry Trench 1842 1871 1871 Deaths 1864 – 1958 Clones  Fermanagh
John Stuart Trench 1879 Births 1864-1958 Kenmare  Kerry
John Thomas Trench 1895 Births 1864-1958 Tuam  Galway
John Thomas Trench 1896 1897 1897 Deaths 1864 – 1958 Tuam  Galway
John Trench 1720 Sir Arthur Vicars  Index To The Prerogative Wills Of   1536-1810  And Supplement (1914)
John Trench 1726 Index Of Wills 1484-1858
John Trench 1726 Sir Arthur Vicars  Index To The Prerogative Wills Of   1536-1810  And Supplement (1914)
John Trench 1728 Deputy Keeper Of   Index To The Act Or Grant Books  And To Original Wills  Of The Diocese Of Dublin 1272-1858 (26th  30th And 31st Reports  1894  1899) Dublin
John Trench 1728 Marriage  1619-1898 Dublin
John Trench 1729 Diocesan And Prerogative Marriage Licence Bonds Indexes 1623-1866
John Trench 1770 Index Of Wills 1484-1858 Offaly (King's)
John Trench 1781 1871 1871 Deaths 1864 – 1958 Claremorris  Mayo
John Trench 1801 R.C. Baptisms St. Catherine's  Dublin City  Dublin
John Trench 1803 Diocesan And Prerogative Marriage Licence Bonds Indexes 1623-1866
John Trench 1816 Index Of Wills 1484-1858 Cork
John Trench 1823 Diocesan And Prerogative Marriage Licence Bonds Indexes 1623-1866
John Trench 1827 Diocesan And Prerogative Wills & Administrations Indexes 1595-1858
John Trench 1827 Tipperary Clans Archive Dublin
John Trench 1827 Tipperary Clans Archive Wexford
John Trench 1829 Index Of Wills 1484-1858
John Trench 1831 1916 1916 Deaths 1864 – 1958 Claremorris  Mayo
John Trench 1834 Deputy Keeper Of   Index To The Act Or Grant Books  And To Original Wills  Of The Diocese Of Dublin 1272-1858 (26th  30th And 31st Reports  1894  1899) Dublin
John Trench 1840 Diocesan And Prerogative Wills & Administrations Indexes 1595-1858
John Trench 1841 R.C. Baptisms ClonfeacLe  Armagh  Tyrone
John Trench 1852 Marriage  1845-1958 Parsonstown
John Trench 1852 R.C. Baptisms Inistioge  Ossory  Kilkenny
John Trench 1858 Tipperary Clans Archive Kildare
John Trench 1866 Births 1864-1958 Dublin South  Dublin
John Trench 1870 Births 1864-1958 Rathdown  Dublin
John Trench 1871 1916 1916 Deaths 1864 – 1958 Dublin South  Dublin
John Trench 1876 Death Notices In American Newspapers 341 W Houston ST  United States
John Trench 1884 1884 1884 Deaths 1864 – 1958 Kanturk  Cork
John Trench 1891 1891 1891 Deaths 1864 – 1958 Banbridge  Armagh
John Trench 1892 Births 1864-1958 Banbridge  Armagh
John Trench 1892 Births 1864-1958 Claremorris  Mayo
John Trench 1894 Births 1864-1958 Claremorris  Mayo
John Trench 1898 Births 1864-1958 Claremorris  Mayo
John Trench 1899 1902 1902 Deaths 1864 – 1958 Claremorris  Mayo
John Trench 1900 1900 1900 Deaths 1864 – 1958 Ballymena  Antrim
John Trench 1918 Births 1864-1958 Gorey  Wexford
John Trench 1931 Marriage  1845-1958 Claremorris
John Trench 1934 Births 1864-1958 Claremorris  Mayo
John Trench 1937 Marriage  1845-1958 Dundalk
John Trench 1946 Marriage  1845-1958 Dublin North
John Trench Diocesan And Prerogative Wills & Administrations Indexes 1595-1858
Joseph Trench 1812 Deputy Keeper Of   Index To The Act Or Grant Books  And To Original Wills  Of The Diocese Of Dublin 1272-1858 (26th  30th And 31st Reports  1894  1899) Dublin
Joseph Trench 1864 Births 1864-1958 Dublin South  Dublin
Joseph Trench 1884 1887 1887 Deaths 1864 – 1958 Dublin South  Dublin
Joseph Trench 1904 Births 1864-1958 Belfast  Antrim
Josephine Trench 1909 Marriage  1845-1958 Dublin North
Judith Trench 1726 Deputy Keeper Of   Index To The Act Or Grant Books  And To Original Wills  Of The Diocese Of Dublin 1272-1858 (26th  30th And 31st Reports  1894  1899) Dublin
Judith Trench 1726 Diocesan And Prerogative Marriage Licence Bonds Indexes 1623-1866
Judith Trench 1847 R.C. Baptisms Abbeyleix and Ballyroan  Kildare and Leighlin  Kilkenny
Julia Trench 1793 1865 1865 Deaths 1864 – 1958 Rathdown  Dublin
Julia Trench 1826 1909 1909 Deaths 1864 – 1958 Rathdown  Dublin
Julia Trench 1864 Births 1864-1958 Rathdown  Dublin
Julia Trench 1864 R.C. Baptisms Kingstown  Dublin
Julia Trench 1885 Marriage  1845-1958 Rathdown
Julius Francis Trench 1885 Births 1864-1958 Dublin South  Dublin
Kate Trench 1837 1871 1871 Deaths 1864 – 1958 Dublin North  Dublin
Kate Trench 1870 Marriage  1845-1958 Claremorris
Lady  Wm Lether Trench Diocesan And Prerogative Wills & Administrations Indexes 1595-1858
Lady Anne Trench 1888   Original Will Registers 1858-1920
Lady Elizabeth Trench 1805 Diocesan And Prerogative Marriage Licence Bonds Indexes 1623-1866
Lady Emily Trench 1810 Diocesan And Prerogative Marriage Licence Bonds Indexes 1623-1866
Lady Frances Mary Trench 1806 Diocesan And Prerogative Marriage Licence Bonds Indexes 1623-1866
Lady Henrielta Le Poer Trench 1825 Diocesan And Prerogative Marriage Licence Bonds Indexes 1623-1866
Lady Louisa La Poer Trench 1852 Diocesan And Prerogative Wills & Administrations Indexes 1595-1858
Lady Louisa Le Poer Trench 1830 Diocesan And Prerogative Marriage Licence Bonds Indexes 1623-1866
Lady Mary Frances Trench 1806 Diocesan And Prerogative Marriage Licence Bonds Indexes 1623-1866
Laura Joan Le Poer Trench 1912 Births 1864-1958 Dublin South  Dublin
Laura Joan Trench 1912 Births 1864-1958 Dublin South  Dublin
Le Poer William Trench 1801 1868 1868 Deaths 1864 – 1958 Mountbellew  Galway
Leonora Wray Trench 1885  1885 Births 1864-1958 Kenmare  Kerry
Lieut Genl Eyre Trench 1808 Diocesan And Prerogative Wills & Administrations Indexes 1595-1858
Lieut Robt Le Poer  Trench 1832 Diocesan And Prerogative Wills & Administrations Indexes 1595-1858
Lionel Aime Trench 1876 Billion Graves Cemetery Index Kerry
Lionel Ainie Trench 1876 1876 1876 Deaths 1864 – 1958 Tralee  Kerry
Lionel Ainie Trench 1876 Births 1864-1958 Tralee  Kerry
Louisa Charlotte Trench 1870 Marriage  1845-1958 Roscrea
Louisa Le Poer Trench 1797 1881 1881 Deaths 1864 – 1958 Dublin North  Dublin
Louisa Le Poer Trench 1852 Tipperary Clans Archive Kildare
Lucy Le Poer Trench 1835 Index Of Wills 1484-1858 Galway
Lucy Trench 1844 Deputy Keeper Of   Index To The Act Or Grant Books  And To Original Wills  Of The Diocese Of Dublin 1272-1858 (26th  30th And 31st Reports  1894  1899) Dublin
Luke John Trench 1920  1920 Births 1864-1958 Castlereagh  Mayo
Luke Trench 1812 1892 1892 Deaths 1864 – 1958 Claremorris  Mayo
Luke Trench 1861 1943 1943 Deaths 1864 – 1958 Tuam  Galway
Luke Trench 1884 Births 1864-1958 Claremorris  Mayo
Luke Trench 1893 Marriage  1845-1958 Tuam
Luke Trench 1898 1943 1943 Deaths 1864 – 1958 Galway
Luke Trench 1899 Births 1864-1958 Tuam  Galway
Luke Trench 1901 1919 1919 Deaths 1864 – 1958 Claremorris  Mayo
Luke Trench 1902 Births 1864-1958 Claremorris  Mayo
Luke Trench 1933 Births 1864-1958 Claremorris  Mayo
Luke Trench 1936 Marriage  1845-1958 Claremorris
Luke Trench 1943 Births 1864-1958 Tuam  Galway
Lydia Jane Trench 1886 1919 1919 Deaths 1864 – 1958 Dublin South  Dublin
Mahaeleni Trench 1809 R.C. Baptisms Adamstown  Ferns  Wexford
Marbeth Trench 1920 Births 1864-1958 Belfast  Antrim
Marcus Fred Trench 1934 Marriage  1845-1958 Dublin North
Marcus Trench 1838 1925 1925 Deaths 1864 – 1958 Dublin South  Dublin
Marcus Trench 1863 Marriage  1845-1958 Dublin North
Marcus Trench 1868 1914 1914 Deaths 1864 – 1958 Dublin South  Dublin
Marcus Trench 1868 Births 1864-1958 Dublin North  Dublin
Marcus Trench 1899 Births 1864-1958 Dublin North  Dublin
Margaret Annesley Trench 1810 1882 1882 Deaths 1864 – 1958 Rathdown  Dublin
Margaret Georgina Trench 1915  1915 Births 1864-1958 Overseas  Simla  India
Margaret Le Poer Trench 1864   Original Will Registers 1858-1920
Margaret Trench 1817 1864 1864 Deaths 1864 – 1958 Enniscorthy  Carlow
Margaret Trench 1819 1864 1864 Deaths 1864 – 1958 Cavan
Margaret Trench 1828 1878 1878 Deaths 1864 – 1958 Dublin North  Dublin
Margaret Trench 1834 1874 1874 Deaths 1864 – 1958 Rathdown  Dublin
Margaret Trench 1843 1875 1875 Deaths 1864 – 1958 Claremorris  Mayo
Margaret Trench 1875 Marriage  1845-1958 Claremorris
Margaret Trench 1882 1891 1891 Deaths 1864 – 1958 Gorey  Wexford
Margaret Trench 1886 Marriage  1845-1958 Ballina
Margaret Trench 1904 Births 1864-1958 Dublin South  Dublin
Margaret Trench 1907 1907 1907 Deaths 1864 – 1958 Ballymena  Antrim
Margarita Trench 1858 R.C. Marriage  St. Audoen's  Dublin City  Dublin
Margaritta Trench 1781 R.C. Baptisms St. Andrew's  Dublin City  Dublin
Margret Trench 1853 R.C. Baptisms Inistioge  Ossory  Kilkenny
Margretta Louisa Trench 1879  1879 Births 1864-1958 Dublin South  Dublin
Margt Trench 1834 R.C. Baptisms Trim  Meath
Maria Bedelia Trench 1820 1886 1886 Deaths 1864 – 1958 Claremorris  Mayo
Maria C Trench 1856 1948 1948 Deaths 1864 – 1958 Borrisokane  Tipperary
Maria Georgina Trench 1842 1909 1909 Deaths 1864 – 1958 Rathdown  Dublin
Maria Helene Elizabeth Trench 1898 Births 1864-1958 Rathdown  Dublin
Maria Trench 1828 1917 1917 Deaths 1864 – 1958 Rathdown  Dublin
Maria Trench 1846 1938 1938 Deaths 1864 – 1958 Borrisokane  Tipperary
Maria Trench 1847 Deputy Keeper Of   Index To The Act Or Grant Books  And To Original Wills  Of The Diocese Of Dublin 1272-1858 (26th  30th And 31st Reports  1894  1899) Dublin
Maria Trench 1847 Marriage  1619-1898 Kildare
Maria Trench 1847 Marriage  1845-1958 Athy
Maria Trench 1848 Marriage  1845-1958 BoyLe
Maria Trench 1853 Tipperary Clans Archive Laois (Queen's)
Maria Trench 1854 Diocesan And Prerogative Wills & Administrations Indexes 1595-1858
Maria Trench 1854 Index Of Wills 1484-1858
Maria Trench 1854 Index Of Wills 1484-1858 Laois (Queen's)
Maria Trench Diocesan And Prerogative Wills & Administrations Indexes 1595-1858
Mariam Annam Trench 1830 R.C. Baptisms Killucan  Elphin  Roscommon
Marianne Le Poer Trench 1801 1874 1874 Deaths 1864 – 1958 Castlereagh  Mayo
Martha Agnes Trench 1899 Births 1864-1958 Belfast  Antrim
Martin Trench 1749 R.C. Baptisms St. Catherine's  Dublin City  Dublin
Martin Trench 1873 Births 1864-1958 Claremorris  Mayo
Martin Trench 1894 Births 1864-1958 Tuam  Galway
Mary A Trench 1827 Diocesan And Prerogative Marriage Licence Bonds Indexes 1623-1866
Mary Anne Trench 1812 1871 1871 Deaths 1864 – 1958 Dublin North  Dublin
Mary Anne Trench 1870 Births 1864-1958 Wexford
Mary B  Trench 1950 Births 1864-1958 Swineford  Mayo
Mary B Trench 1937 Births 1864-1958 Tuam  Galway
Mary Barbara Trench 1882 Births 1864-1958 Dublin South  Dublin
Mary Beatrice Laura Trench 1875  1875 Births 1864-1958 Athy  Kildare
Mary Beatrice Trench 1875 1883 1883 Deaths 1864 – 1958 Rathdown  Dublin
Mary C Trench 1943 Births 1864-1958 Ballinrobe  Galway
Mary Caroline Trench 1904 Marriage  1845-1958 Mountmellick
Mary E Trench 1935 Births 1864-1958 Claremorris  Mayo
Mary E. S. Trench 1831 Index Of Wills 1484-1858
Mary Elizabeth Trench 1862 Tipperary Clans Archive
Mary Ellen Trench 1891 Births 1864-1958 Claremorris  Mayo
Mary Ellen Trench 1892 Births 1864-1958 Claremorris  Mayo
Mary Ellen Trench 1900 1933 1933 Deaths 1864 – 1958 Galway
Mary Ellen Trench 1900 Births 1864-1958 Tuam  Galway
Mary Ellen Trench 1927 Births 1864-1958 Swineford  Mayo
Mary Jane Trench 1857 1894 1894 Deaths 1864 – 1958 Claremorris  Mayo
Mary Jane Trench 1880 R.C. Baptisms Wexford  Ferns
Mary Jane Trench 1887 Births 1864-1958 Claremorris  Mayo
Mary Jane Trench 1887 Births 1864-1958 Claremorris  Mayo
Mary Trench 1738 Deputy Keeper Of   Index To The Act Or Grant Books  And To Original Wills  Of The Diocese Of Dublin 1272-1858 (26th  30th And 31st Reports  1894  1899) Dublin
Mary Trench 1738 Diocesan And Prerogative Marriage Licence Bonds Indexes 1623-1866
Mary Trench 1754 R.C. Baptisms St. Michan's  Dublin City  Dublin
Mary Trench 1758 Diocesan And Prerogative Wills & Administrations Indexes 1595-1858
Mary Trench 1758 Sir Arthur Vicars  Index To The Prerogative Wills Of   1536-1810  And Supplement (1914)
Mary Trench 1778 R.C. Marriage  St. Audoen's  Dublin City  Dublin
Mary Trench 1790 Diocesan And Prerogative Marriage Licence Bonds Indexes 1623-1866
Mary Trench 1791 Farrar's Index To Marriage  1771-1812
Mary Trench 1798 Diocesan And Prerogative Wills & Administrations Indexes 1595-1858
Mary Trench 1798 Sir Arthur Vicars  Index To The Prerogative Wills Of   1536-1810  And Supplement (1914)
Mary Trench 1800 Diocesan And Prerogative Marriage Licence Bonds Indexes 1623-1866
Mary Trench 1802 R.C. Baptisms Thomastown  Ossory  Kilkenny
Mary Trench 1803 1883 1883 Deaths 1864 – 1958 Swineford  Mayo
Mary Trench 1811 R.C. Baptisms St. Catherine's  Dublin City  Dublin
Mary Trench 1816 Tipperary Clans Archive Tipperary
Mary Trench 1818 1875 1875 Deaths 1864 – 1958 Dublin South  Dublin
Mary Trench 1819 Diocesan And Prerogative Wills & Administrations Indexes 1595-1858
Mary Trench 1834 1909 1909 Deaths 1864 – 1958 Claremorris  Mayo
Mary Trench 1841 R.C. Baptisms St. Michael's  Limerick City  Limerick
Mary Trench 1843 1918 1918 Deaths 1864 – 1958 Antrim
Mary Trench 1854 1878 1878 Deaths 1864 – 1958 Claremorris  Mayo
Mary Trench 1854 R.C. Marriage  St. Andrew's  Dublin City  Dublin
Mary Trench 1865 1922 1922 Deaths 1864 – 1958 Claremorris  Mayo
Mary Trench 1872 Births 1864-1958 Wexford
Mary Trench 1874 Births 1864-1958 Rathdown  Dublin
Mary Trench 1874 R.C. Baptisms GlasthuLe  Dublin
Mary Trench 1878 1958 1958 Deaths 1864 – 1958 Claremorris  Mayo
Mary Trench 1881 Marriage  1845-1958 Dublin North
Mary Trench 1884 Births 1864-1958 Banbridge  Armagh
Mary Trench 1884 Marriage  1845-1958 Claremorris
Mary Trench 1893 Marriage  1845-1958 Claremorris
Mary Trench 1894 Births 1864-1958 Claremorris  Mayo
Mary Trench 1895 1953 1953 Deaths 1864 – 1958 Dublin South  Dublin
Mary Trench 1906 Births 1864-1958 Dublin South  Dublin
Mary Trench 1922 Births 1864-1958 Castlereagh  Mayo
Mary Trench 1936 Births 1864-1958 Claremorris  Mayo
Mary Trench 1947 Marriage  1845-1958 Claremorris
Mary Trench Cantwell's Memorials Of The Dead Dawson Street  St Anne's  Dublin
Mary Trench or Geering 1758 Diocesan And Prerogative Wills & Administrations Indexes 1595-1858
May Alicia Trench 1870 1930 1930 Deaths 1864 – 1958 Dublin South  Dublin
Melesina Frances Trench 1887 Births 1864-1958 Dublin South  Dublin
Melesina Gladys Trench 1884 Births 1864-1958 Rathdown  Dublin
Melesina Trench 1838 Index Of Wills 1484-1858
Melisina Trench 1838 Diocesan And Prerogative Wills & Administrations Indexes 1595-1858
Michael Frederick Trench 1836 Index Of Wills 1484-1858
Michael J Trench 1931 Births 1864-1958 Claremorris  Mayo
Michael J Trench 1938 Births 1864-1958 Claremorris  Mayo
Michael John Trench 1939 Marriage  1845-1958 Ballinrobe
Michael Le Poer Trench 1878 Births 1864-1958 Ballinasloe  Galway
Michael N Trench 1946 Births 1864-1958 Ballinrobe  Galway
Michael Trench 1775 Deputy Keeper Of   Index To The Act Or Grant Books  And To Original Wills  Of The Diocese Of Dublin 1272-1858 (26th  30th And 31st Reports  1894  1899) Dublin
Michael Trench 1801 1895 1895 Deaths 1864 – 1958 Claremorris  Mayo
Michael Trench 1804 R.C. Baptisms Ardee  Armagh  Louth
Michael Trench 1805 R.C. Baptisms St. Paul's  Dublin City  Dublin
Michael Trench 1816 R.C. Baptisms St. Paul's  Dublin City  Dublin
Michael Trench 1826 1896 1896 Deaths 1864 – 1958 Rathdown  Dublin
Michael Trench 1838 R.C. Baptisms St. Catherine's  Dublin City  Dublin
Michael Trench 1846 R.C. Baptisms Newbridge  Kildare and Leighlin  Kildare
Michael Trench 1856 1896 1896 Deaths 1864 – 1958 Claremorris  Mayo
Michael Trench 1859 1941 1941 Deaths 1864 – 1958 Claremorris  Mayo
Michael Trench 1878 Births 1864-1958 Ballinasloe  Galway
Michael Trench 1883 Marriage  1845-1958 Castlereagh
Michael Trench 1885 Births 1864-1958 Claremorris  Mayo
Michael Trench 1889 Marriage  1845-1958 Claremorris
Michael Trench 1891 Marriage  1845-1958 Swineford
Michael Trench 1896 Births 1864-1958 Claremorris  Mayo
Michael Trench 1898 Births 1864-1958 Claremorris  Mayo
Michael Trench 1904 Births 1864-1958 Claremorris  Mayo
Michl F Trench 1836 Diocesan And Prerogative Wills & Administrations Indexes 1595-1858
Michl Fredk Trench 1836 Diocesan And Prerogative Wills & Administrations Indexes 1595-1858
Mildred Blanche B Trench 1875 Births 1864-1958 Borrisokane  Tipperary
Moira Sophia Trench 1882 Births 1864-1958 Dublin South  Dublin
Moira Sophia Trench 1914 Marriage  1845-1958 Dublin South
Monica J Trench 1952 Births 1864-1958 Swineford  Mayo
Mrs Elizabeth Trench 1872   Original Will Registers 1858-1920
Mrs Trench 1768 Tipperary Clans Archive
Mrs Trench 1831 Tipperary Clans Archive
Mrs Trench 1836 Tipperary Clans Archive
Muriel Constance Trench 1892 Births 1864-1958 Dublin South  Dublin
Muriel Constance Trench 1920 Marriage  1845-1958 Dublin South
Muriel Emily Trench 1883 Births 1864-1958 Dublin South  Dublin
Murielle Mary Trench 1889 Births 1864-1958 Castlereagh  Mayo
Nancy Trench 1785 1880 1880 Deaths 1864 – 1958 Antrim
Nancy Trench 1845 Marriage  1845-1958 Antrim
Nicholas Trench 1842 R.C. Burials
Nicholas Trench Power 1824 Tipperary Clans Archive Galway
Nicolas Trench 1745 R.C. Marriage  St. Catherine's  Dublin City  Dublin
No Name Female Le Poer Trench 1881 Births 1864-1958 Dublin South  Dublin
No Name Female Trench 1871 Births 1864-1958 Galway
No Name Female Trench 1881 Births 1864-1958 Dublin South  Dublin
No Name Female Trench 1885 Births 1864-1958 Roscrea  Laois (Queen's)
No Name Female Trench 1911  1911 Births 1864-1958 Claremorris  Mayo
No Name Le Poer Trench 1833 Tipperary Clans Archive Galway
No Name Le Poer Trench 1844 Tipperary Clans Archive
No Name Le Poer Trench Power 1806 1872 1872 Deaths 1864 – 1958 Ballinasloe  Galway
No Name Le Poer Trench Power 1833 Tipperary Clans Archive Galway
No Name Le Poer Trench Power 1870   Original Will Registers 1858-1920
No Name Le Poer Trench Power 1888   Original Will Registers 1858-1920
No Name Le Poer Trench Power Ld. Acbp Of 1839 Diocesan And Prerogative Wills & Administrations Indexes 1595-1858
No Name Male Le Poer Trench 1882 Births 1864-1958 Dublin South  Dublin
No Name Male Trench 1868 Births 1864-1958 Ballyshannon  Donegal
No Name Male Trench 1887 Births 1864-1958 Borrisokane  Tipperary
No Name Male Trench 1908 Births 1864-1958 Kilmallock  Cork
No Name Male Trench 1908 Deaths 1864 – 1958 Kilmallock  Cork
No Name Male Trench 1934 1934 1934 Deaths 1864 – 1958 Claremorris  Mayo
No Name Male Trench 1934 Births 1864-1958 Claremorris  Mayo
No Name Male Trench 1935 Births 1864-1958 Dublin North  Dublin
No Name Trench   1757 R.C. Baptisms St. Andrew's  Dublin City  Dublin
No Name Trench – 1772 Farrar's Index To Marriage  1771-1812
No Name Trench – 1779 Farrar's Index To Marriage  1771-1812
No Name Trench – 1784 Farrar's Index To Marriage  1771-1812
No Name Trench – 1789 Farrar's Index To Marriage  1771-1812
No Name Trench – 1791 Farrar's Index To Marriage  1771-1812
No Name Trench – 1793 Farrar's Index To Marriage  1771-1812 – Deaths
No Name Trench – 1809 Farrar's Index To Marriage  1771-1812
No Name Trench  1830 Index Of Wills 1484-1858
No Name Trench  1839 R.C. Baptisms Abbeyleix and Ballyroan  Kildare and Leighlin  Kilkenny
No Name Trench  1882 Births 1864-1958
No Name Trench  Cantwell's Memorials Of The Dead Castlemacadam  Holy Trinity  Church of   Wicklow
No Name Trench  R.C. Baptisms GlasthuLe  Dublin
No Name Trench  R.C. Congregational Records St. Catherine's  Dublin City  Dublin
Nuala T Trench 1945 Births 1864-1958 Ballinrobe  Galway
Oonah Frances Trench 1895 Births 1864-1958 Dublin South  Dublin
P F Chevenix-Trench 1850 1911 1911 Deaths 1864 – 1958 Dublin South  Dublin
Pat Trench 1829 1906 1906 Deaths 1864 – 1958 Claremorris  Mayo
Patrick Trench 1805R.C. Baptisms St. Paul's  Dublin City  Dublin
Patrick Trench 1806 1879 1879 Deaths 1864 – 1958 Youghal  Cork
Patrick Trench 1834 R.C. Baptisms Tuam  Galway
Patrick Trench 1866 Births 1864-1958 Dungarvan  Waterford
Patrick Trench 1867 R.C. Baptisms Kingstown  Dublin
Patrick Trench 1876 1876 1876 Deaths 1864 – 1958 Youghal  Cork
Patrick Trench 1894 Births 1864-1958 Claremorris  Mayo
Patrick Trench 1897 1921 1921 Deaths 1864 – 1958 Tuam  Galway
Patrick Trench 1897 Births 1864-1958 Tuam  Galway
Patrick Trench 1938 Births 1864-1958 Tuam  Galway
Patrick Trench Fitzjohn 1926 Marriage  1845-1958 Dublin South
Patrick Trench M'Kenzie F1905 Births 1864-1958 Galway
Patritius Trench 1804 R.C. Marriage  St. Michan's  Dublin City  Dublin
Patritius Trench 1854 R.C. Baptisms Old and Ring  Waterford and Lismore  Waterford
Percy Richard Olivea Trench 1894  1894 Births 1864-1958 Gort  Galway
Peter Trench 1841 R.C. Baptisms Ballymore  Ferns  Wexford
Peter Trench 1877 Births 1864-1958 Claremorris  Mayo
Peter Trench 1938 Marriage  1845-1958 Dublin South
Philip F C Trench 1850 1911 1911 Deaths 1864 – 1958 Dublin South  Dublin
Philip Francis C Trench 1882 Marriage  1845-1958 Dublin South
Philip Francis Chevenix Trench 1882 Marriage  1845-1958 Dublin South
Philip Gervais Trench 1886 Births 1864-1958 Dublin South  Dublin
Philipun Trench 1831 R.C. Baptisms Ardmore and Grange  Waterford and Lismore  Waterford
Trench 1838 Index Of Wills 1484-1858
Rebecca Trench 1713 Deputy Keeper Of   Index To The Act Or Grant Books  And To Original Wills  Of The Diocese Of Dublin 1272-1858 (26th  30th And 31st Reports  1894  1899) Carlow
Retty Trench 1850 R.C. Baptisms Castlebridge  Ferns  Wexford
Rev William Le Poer Trench 1830 Diocesan And Prerogative Marriage Licence Bonds Indexes 1623-1866
Revd. Fredk E Trench 1848 Diocesan And Prerogative Wills & Administrations Indexes 1595-1858
Revd. John Deane Trench 1726 Diocesan And Prerogative Wills & Administrations Indexes 1595-1858
Revd. John Trench 1720 Diocesan And Prerogative Wills & Administrations Indexes 1595-1858
Revd. John Trench 1726 Diocesan And Prerogative Wills & Administrations Indexes 1595-1858
Revd. Stewart Trench 1853 Diocesan And Prerogative Wills & Administrations Indexes 1595-1858
Revd. Thomas  Trench Dean Of 1834 Diocesan And Prerogative Wills & Administrations Indexes 1595-1858
Revd. William Trench 1791 Diocesan And Prerogative Wills & Administrations Indexes 1595-1858
Revd. Wm Le Poer Trench 1854 Diocesan And Prerogative Wills & Administrations Indexes 1595-1858
Reverend F. S. Trench 1834 Index Of Wills 1484-1858
Reverend William Le Poer Trench 1864   Original Will Registers 1858-1920
Richard Chevenix Trench  Cantwell's Memorials Of The Dead Clyde Road  St Bartholomew's  Church of   Dublin
Richard E H Trench 1896 Marriage  1845-1958 Dublin North
Richard J Trench 1895 1952 1952 Deaths 1864 – 1958 Dublin North  Dublin
Richard Le Poer Trench 1837 Tipperary Clans Archive Dublin
Richard Le Poer Trench 1841 Tipperary Clans Archive
Richard Samuel Trench 1881 Births 1864-1958 Clogheen  Tipperary
Richard Trench 1732 Diocesan And Prerogative Marriage Licence Bonds Indexes 1623-1866
Richard Trench 1753 Deputy Keeper Of   Index To The Act Or Grant Books  And To Original Wills  Of The Diocese Of Dublin 1272-1858 (26th  30th And 31st Reports  1894  1899) Carlow
Richard Trench 1770 Sir Arthur Vicars  Index To The Prerogative Wills Of   1536-1810  And Supplement (1914)
Richard Trench 1796 Diocesan And Prerogative Marriage Licence Bonds Indexes 1623-1866
Richard Trench 1813 1873 1873 Deaths 1864 – 1958 Wexford
Richard Trench 1820 Tipperary Clans Archive
Richard Trench 1836 Index Of Wills 1484-1858
Richard Trench 1848 1869 1869 Deaths 1864 – 1958 Claremorris  Mayo
Richard Trench 1858 1921 1921 Deaths 1864 – 1958 Mountmellick  Laois (Queen's)
Richard Trench 1889 Births 1864-1958 Claremorris  Mayo
Richard Trench 1895 Births 1864-1958 Claremorris  Mayo
Richard Trench 1932 Marriage  1845-1958 Claremorris
Richard Trench Power 1770 Diocesan And Prerogative Wills & Administrations Indexes 1595-1858
Richard Trench Power 1770 Tipperary Clans Archive
Richard Trench Townsend 1837 Tipperary Clans Archive Cork
Robert Denis Trench 1899 Births 1864-1958 Dublin South  Dublin
Robert F Trench 1868 Marriage  1845-1958 Rathdrum
Robert Le Poer Trench 1823 Tipperary Clans Archive
Robert Le Poer Trench 1845 Tipperary Clans Archive
Robert Le Poer Trench 1847 Marriage  1845-1958 Dublin North
Robert Trench 1847 Deputy Keeper Of   Index To The Act Or Grant Books  And To Original Wills  Of The Diocese Of Dublin 1272-1858 (26th  30th And 31st Reports  1894  1899) Dublin
Robert Trench 1849 R.C. Baptisms St. Patrick's  Belfast City  Down and Connor  Antrim
Robert Trench 1869 Marriage  1845-1958 Wexford
Robert Trench 1894 Marriage  1845-1958 Ballymena
Robert Trench 1908 1908 1908 Deaths 1864 – 1958 Ballymena  Antrim
Robert Trench 1914 Marriage  1845-1958 Cork
Robert Trench Power 1897 Births 1864-1958 Ballinasloe  Galway
Robt Le Poer Trench 1823 Tipperary Clans Archive
Rose Trench 1770 Diocesan And Prerogative Marriage Licence Bonds Indexes 1623-1866
Rose Trench 1787 Index Of Wills 1484-1858 Dublin
Rose Trench 1799 Diocesan And Prerogative Wills & Administrations Indexes 1595-1858
Rose Trench 1799 Sir Arthur Vicars  Index To The Prerogative Wills Of   1536-1810  And Supplement (1914)
Rupert Patrick Le Poer Trench 1896 Births 1864-1958 Naas  Kildare
Ruth Emma Trench 1879 Births 1864-1958 Tralee  Kerry
Ruth Emma Trench 1904 Marriage  1845-1958 Dublin South
S S Trench 1853 Tipperary Clans Archive
Sabina Trench 1860 1896 1896 Deaths 1864 – 1958 Claremorris  Mayo
Sabina Trench 1925 Births 1864-1958 Castlereagh  Mayo
Sabina Trench 1950 Marriage  1845-1958 Claremorris
Samuel Trench 1836 R.C. Baptisms Kilmacabea  Cork and Ross  Cork
Samuel Trench 1910 Marriage  1845-1958 Ballymena
Sarah Elizabeth Trench 1847 Tipperary Clans Archive
Sarah Helena Trench 1815 Diocesan And Prerogative Marriage Licence Bonds Indexes 1623-1866
Sarah Helena Trench 1815 Index Of Wills 1484-1858 Laois (Queen's)
Sarah J Trench 1905 Marriage  1845-1958 Belfast
Sarah Juliana Trench 1813 1905 1905 Deaths 1864 – 1958 Loughrea  Galway
Sarah Le Poer Trench 1834 Tipperary Clans Archive Galway
Sarah Louisa Le Poer Trench 1877 Marriage  1845-1958 Kilkenny
Sarah Louisa Trench 1849 1880 1880 Deaths 1864 – 1958 Dublin North  Dublin
Sarah May Trench 1873 Births 1864-1958 Borrisokane  Tipperary
Sarah Rebecca Le Poer Trench 1859 Marriage  1845-1958 Ballinasloe
Sarah Trench 1826 1891 1891 Deaths 1864 – 1958 Claremorris  Mayo
Sarah Trench 1832 1902 1902 Deaths 1864 – 1958 Ballymena  Antrim
Sarah Trench 1845 Diocesan And Prerogative Wills & Administrations Indexes 1595-1858
Sarah Trench 1845 Index Of Wills 1484-1858 Cork
Sarah Trench 1912 Births 1864-1958 Ballymena  Antrim
Sarah Trench Diocesan And Prerogative Wills & Administrations Indexes 1595-1858
Sheela W F Trench 1907 Births 1864-1958 Galway
Sheela W F Trench 1929 Marriage  1845-1958 Dublin South
Sheila M Trench 1945 Births 1864-1958 Ballinrobe  Galway
Sir F. Trench 1836 Index Of Wills 1484-1858
Sophia M Le Poer Trench 1823 1914 1914 Deaths 1864 – 1958 Ballinasloe  Galway
Sophia Mary Trench 1821 1899 1899 Deaths 1864 – 1958 Rathdown  Dublin
Sophia Trench 1809 Deputy Keeper Of   Index To The Act Or Grant Books  And To Original Wills  Of The Diocese Of Dublin 1272-1858 (26th  30th And 31st Reports  1894  1899) Dublin
Steward S. Trench 1853 Index Of Wills 1484-1858 Laois (Queen's)
Susanna Trench or Segar 1743 Diocesan And Prerogative Wills & Administrations Indexes 1595-1858
Sydney Trench 1877 Births 1864-1958 Borrisokane  Tipperary
Sylvia Trench 1945 Births 1864-1958 Rathdrum  Wicklow
T Trench 1839 Index Of Wills 1484-1858
T Trench 1840 Tipperary Clans Archive Dublin
Thomas C Trench 1943 Births 1864-1958 Ballinrobe  Galway
Thomas Cooke -Trench 1829 1902 1902 Deaths 1864 – 1958 Naas  Kildare
Thomas P Trench 1880 1924 1924 Deaths 1864 – 1958 Mountmellick  Laois (Queen's)
Thomas Sandes Trench 1840 1921 1921 Deaths 1864 – 1958 Mountmellick  Laois (Queen's)
Thomas Trench 1786 Deputy Keeper Of   Index To The Act Or Grant Books  And To Original Wills  Of The Diocese Of Dublin 1272-1858 (26th  30th And 31st Reports  1894  1899) Dublin
Thomas Trench 1788 1864 1864 Deaths 1864 – 1958 Cork
Thomas Trench 1798 R.C. Baptisms Ballynakill  Kildare and Leighlin  Laois
Thomas Trench 1811 1891 1891 Deaths 1864 – 1958 Middleton  Cork
Thomas Trench 1826 Diocesan And Prerogative Marriage Licence Bonds Indexes 1623-1866
Thomas Trench 1834 Diocesan And Prerogative Wills & Administrations Indexes 1595-1858
Thomas Trench 1834 Index Of Wills 1484-1858
Thomas Trench 1834 Tipperary Clans Archive Kildare
Thomas Trench 1840 1864 1864 Deaths 1864 – 1958 Dublin South  Dublin
Thomas Trench 1870 Births 1864-1958 Dublin North  Dublin
Thomas Trench 1875 Births 1864-1958 Claremorris  Mayo
Thomas Trench 1885 Marriage  1845-1958 BoyLe
Thomas Trench 1901 Marriage  1845-1958 Dublin South
Thomas Trench 1932 Births 1864-1958 Claremorris  Mayo
Thomas Trench 1954 Marriage  1845-1958 Skibbereen
Thomas Trench Waldron 1834 1872 1872 Deaths 1864 – 1958 Dundalk  Armagh
Thomas Trench Weldon 1872 Memorial And Burial Register  1618-2005 Monaghan
Thos Trench 1845 R.C. Baptisms Abbeyleix and Ballyroan  Kildare and Leighlin  Kilkenny
Valerie C Trench 1954 Births 1864-1958 Dublin North  Dublin
Violet Grace Trench 1871 1945 1945 Deaths 1864 – 1958 Ballinasloe  Galway
Violet Madeline M Trench 1881 1906 1906 Deaths 1864 – 1958 Ballinasloe  Galway
Violet Madeline Maud Trench 1880 Births 1864-1958 Dublin South  Dublin
Walter F O Trench 1921 Marriage  1845-1958 Cork
Walter Frederick O Trench 1899 Births 1864-1958 Kilmallock  Cork
Wilbraham Trench 1873 Births 1864-1958 Dublin South  Dublin
William Clinton Trench 1886 Marriage  1845-1958 Belfast
William Cosby Trench 1893 Marriage  1845-1958 Gort
William Cosly Trench 1869 1944 1944 Deaths 1864 – 1958 Kilmallock  Cork
William F Trench 1859 1895 1895 Deaths 1864 – 1958 Claremorris  Mayo
William Frederick Le Poer Trench 1868 Tipperary Clans Archive Galway
William Frederick Le Poer Trench 1869 Births 1864-1958 Galway
William Fredk Trench 1864 Births 1864-1958 Dublin North  Dublin
William Hugh Trench 1848 1917 1917 Deaths 1864 – 1958 Belfast  Antrim
William Launcelot Crosbie Trench 1881 Births 1864-1958 Tralee  Kerry
William Le Poer Trench 1846 Index Of Wills 1484-1858 Galway
William Le Poer Trench 1846 Tipperary Clans Archive Galway
William Le Poer Trench 1854 Tipperary Clans Archive Dublin
William Michael Trench 1842 1887 1887 Deaths 1864 – 1958 Dublin South  Dublin
William N Le Poer Trench 1916 Marriage  1845-1958 Dublin South
William Stewart Trench 1807 1872 1872 Deaths 1864 – 1958 Dundalk  Armagh
William Thomas Le Poer Trench 1804 1872 1872 Deaths 1864 – 1958 Rathdown  Dublin
William Trench 1742 Diocesan And Prerogative Wills & Administrations Indexes 1595-1858
William Trench 1764 Diocesan And Prerogative Marriage Licence Bonds Indexes 1623-1866
William Trench 1770 Diocesan And Prerogative Wills & Administrations Indexes 1595-1858
William Trench 1781 Sir Arthur Vicars  Index To The Prerogative Wills Of   1536-1810  And Supplement (1914)
William Trench 1791 Diocesan And Prerogative Wills & Administrations Indexes 1595-1858
William Trench 1791 Sir Arthur Vicars  Index To The Prerogative Wills Of   1536-1810  And Supplement (1914)
William Trench 1798 Diocesan And Prerogative Marriage Licence Bonds Indexes 1623-1866
William Trench 1800 Diocesan And Prerogative Marriage Licence Bonds Indexes 1623-1866
William Trench 1809 Diocesan And Prerogative Wills & Administrations Indexes 1595-1858
William Trench 1812 R.C. Baptisms Booterstown  Dublin
William Trench 1827 Deputy Keeper Of   Index To The Act Or Grant Books  And To Original Wills  Of The Diocese Of Dublin 1272-1858 (26th  30th And 31st Reports  1894  1899) Dublin
William Trench 1829 Index Of Wills 1484-1858
William Trench 1832 Deputy Keeper Of   Index To The Act Or Grant Books  And To Original Wills  Of The Diocese Of Dublin 1272-1858 (26th  30th And 31st Reports  1894  1899) Dublin
William Trench 1843 R.C. Baptisms Killashee  Ardagh  Longford
William Trench 1849 Diocesan And Prerogative Wills & Administrations Indexes 1595-1858
William Trench 1886 Marriage  1845-1958 Claremorris
William Trench 1900 Marriage  1845-1958 Antrim
William Trench Power 1825 Diocesan And Prerogative Marriage Licence Bonds Indexes 1623-1866
William Trench Power Keating 1762 Diocesan And Prerogative Marriage Licence Bonds Indexes 1623-1866
William Trench Wallace 1864 Diocesan And Prerogative Marriage Licence Bonds Indexes 1623-1866
William Trench Wallace 1864 Marriage  1845-1958 Middleton
Winefred Trench 1797 1875 1875 Deaths 1864 – 1958 Claremorris  Mayo
Wm Eve Trench 1861 Tipperary Clans Archive
Wm Le Poe Trench 1845 Tipperary Clans Archive
Wm Le Poer Trench 1846 Tipperary Clans Archive Galway
Wm Trench 1757 Diocesan And Prerogative Marriage Licence Bonds Indexes 1623-1866
Wm Trench 1856 R.C. Baptisms Newbridge  Kildare and Leighlin  Kildare
Yvonne Olga Gabrielle M Trench 1887  1887 Births 1864-1958 Carrickmacross  Monaghan